Work hard, procrastinate hard: the future of workspace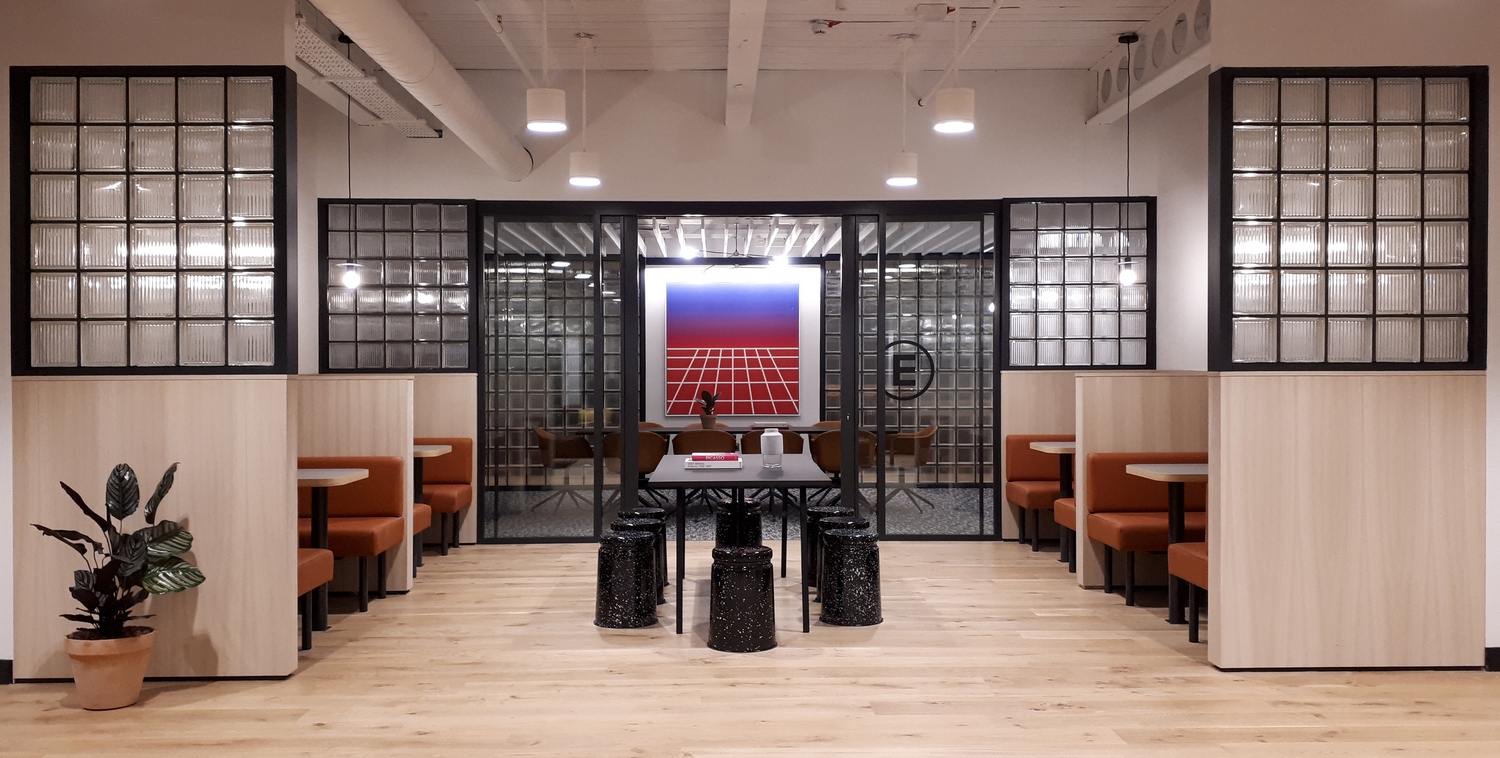 WeWork's Andy Heath shows Cathy Buckmaster around a jawdropping space with plenty going on under the surface.
"Working all day is a backwards way of thinking; I've had bosses that equate my productivity to the hours I've worked. I could just be sitting there on Asos.com all day and they think I'm doing a great job if I'm the last to leave!" The no-nonsense words of Andy Heath, Chief Environment Designer at global co-working powerhouse WeWork.
Andy believes that the working environment can powerfully affect an individual's mood. "Because errors are reduced with warm colours, our interior design is focused on homeliness. It's a very light palette with great big splashes of colour. When you feel at home you're less on edge and you work better—you just want to get the job done so you can go and play."
"We create spaces of distraction and non-distraction, because I think most people need to positively procrastinate. I don't know anybody who can sit in front of a computer screen for eight solid hours and be productive, so go eat a biscuit or have a yoga session or a quick massage. Or if that's not your thing, go have a free coffee or find someone to talk to about football."
Read the full feature in Issue No. 3 of ALHAUS magazine, available now.