Inside the illustrator's studio with Sheena Dempsey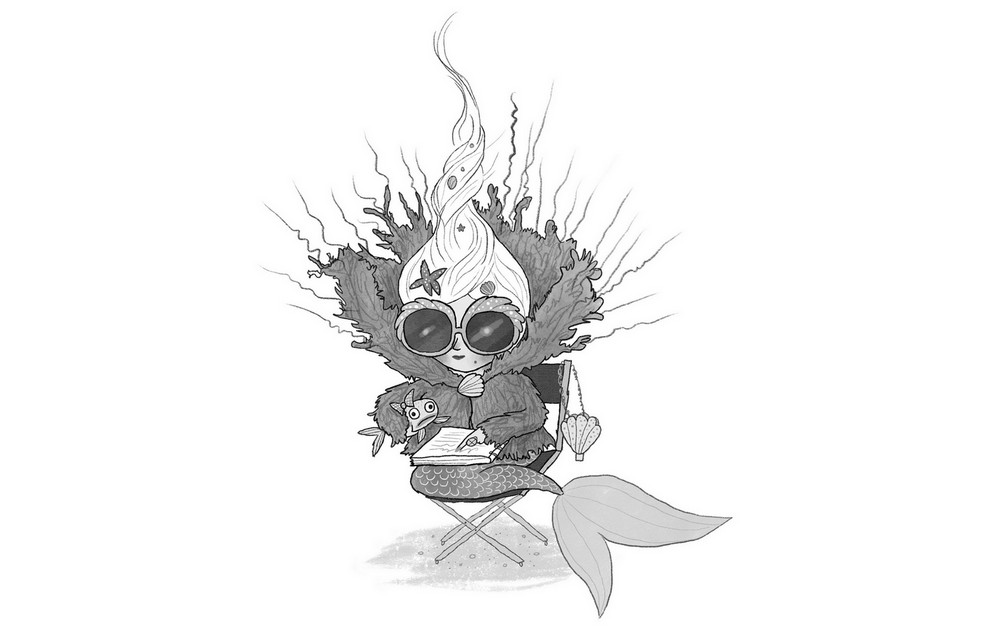 Sheena Dempsey is a children's author and illustrator from Cork, Ireland.
Image: "Mermaid + Movie Star" by Sheena Dempsey, featured in the Lucky Draw Challenge.
"I think children's illustration is a strange business because you work a truly inhuman number of hours for not very much money. It's an overcrowded market in which many talented people want to work because it's so enjoyable and satisfying in many ways. It bothers me though that it doesn't seem to be an industry that rewards experience too much. Publishing places a high value on the next new thing; I've been pretty worried about that in the last few years so have been trying to work as much as I can, to the point of exhaustion. Since moving to the coast of Kent, I'm finding more of a balance and trying to work more efficiently but fewer hours."
"Although it can be challenging to navigate, social media also gives us an extraordinary insight into the world of illustration and design today and that pushes us to make better work. I just sometimes wish it didn't exist!"
Read the full interview with Sheena in Issue No. 3 of ALHAUS magazine, available now.